How to Change Max Canvas Size in Illustrator
By Spencer Martin | Updated: August 1, 2022
If you zoom all the way out in Illustrator, you might have noticed that your canvas has a limit. You can't create any objects or artboards that extend outside the canvas, but in this video tutorial I'll show you how to change max canvas size in Illustrator.
How to Change Max Canvas Size in Illustrator
Traditionally, the max canvas size in Illustrator is about 225 inches, or a little over 16,000 pixels. You cannot extend the canvas in an existing file, but you can increase the canvas size by creating a new file with artboard dimensions above 17,000 pixels.
Illustrator will prompt you that some limitations apply to a large format canvas, however you will be able to increase your canvas size by 100x using this method.
In the video above, I show you how you can copy layers from one Illustrator document to another if you're trying to increase the canvas size of an existing document.
For more beginner Illustrator tutorials, head over to my Illustrator YouTube Channel.
Spencer Martin
Spencer is a graphic designer and content creator who creates educational tutorials. He graduated with honors from Ball State University and received a BFA in Visual Communication. Today he is the Director of Content for Pacers Gaming and runs Pixel & Bracket LLC, an educational resource for creators.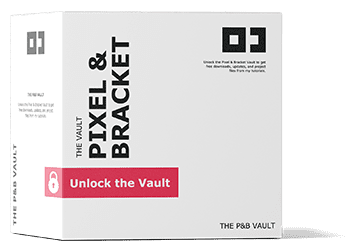 Access free downloads in the P&B Vault!
Unlock the Pixel & Bracket Vault to get free downloads, updates, and project files from my tutorials.
Unlock the Vault