How to Draw a Rose in Illustrator
By Spencer Martin | Updated: August 2, 2022
In this video, learn how to draw a rose in Illustrator. This is a great tutorial to learn Illustrator if you're a beginner. You will learn tools like the pen tool, the shape builder tool, and more!
How to Draw a Rose in Illustrator
Drawing in Illustrator can be done by creating vector shapes and editing the paths and anchor points. Using the basic shape tools and the pen tool, we can create the petals of the rose. After that it's simple to create the stem, leaves, and thorns using all the basic Illustrator tools.
Use colors that are a little less saturated and less bright to create a more natural look to your rose. In Illustrator you can create global swatches that allow you to make automatic color adjustments to your entire design.
For more beginner Illustrator tutorials, head over to my Illustrator YouTube Channel.
Spencer Martin
Spencer is a graphic designer and content creator who creates educational tutorials. He graduated with honors from Ball State University and received a BFA in Visual Communication. Today he is the Director of Content for Pacers Gaming and runs Pixel & Bracket LLC, an educational resource for creators.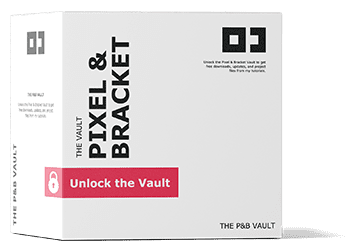 Access free downloads in the P&B Vault!
Unlock the Pixel & Bracket Vault to get free downloads, updates, and project files from my tutorials.
Unlock the Vault