How to Make the Background Transparent in Illustrator
By Spencer Martin | Updated: June 26, 2022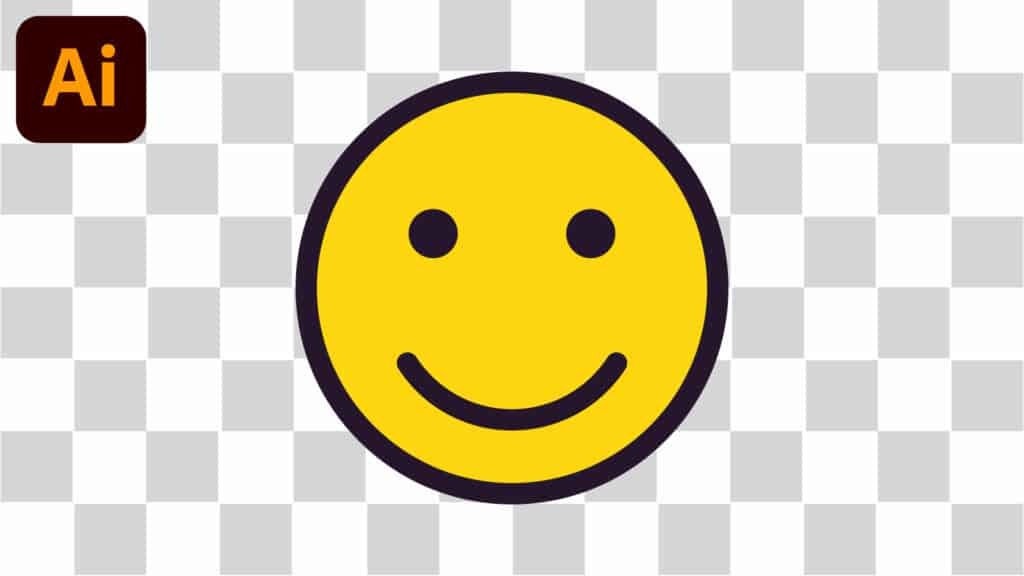 You might be wondering how to make the background transparent in Illustrator, and I can understand why. When you start any new Illustrator document, the artboard appears to automatically have a white background.
Of course, the first thing you want to do is make that Illustrator background transparent. But what you might not know, is that white artboard is actually already transparent!
In this article, I'm going to show you how to make sure your background is transparent in Illustrator, and also enable you to export transparent graphics any time you need them.
How to Make Your Background Transparent in Illustrator
We need to make sure of a few things before we export our transparent artwork from Illustrator. First, we'll check to make sure there's nothing blocking the transparency by making it visible. Then we'll make sure you're exporting in the correct formats that can include transparency.
How do I show transparency in Illustrator?
To actually view the transparency in Illustrator, we need to go to View > Show Transparency Grid. The shortcut key to Show Transparency Grid is Shift + Command + D on Mac and Shift + Ctrl + D on Windows.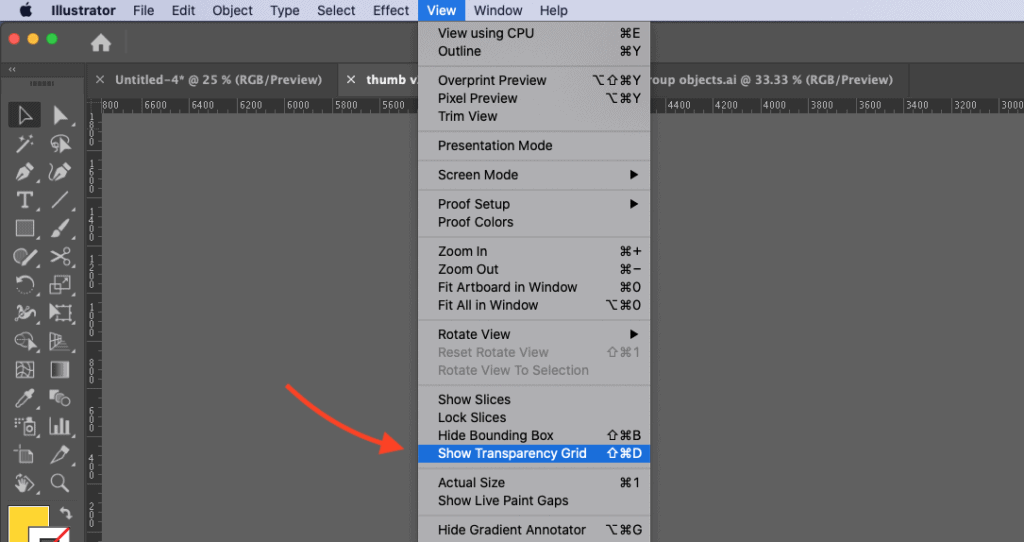 Now you can see everywhere that your document includes transparency. Make sure that the artboard you want to export shows transparency in the areas you need it.
How do I export a transparent background in Illustrator?
To export a transparent background in Illustrator, you need to go to File > Export As. You can also go to File > Export for Screens.
When using Export As, you can save your file in multiple different formats. Make sure you check "Use Artboards" so that the image you export uses the graphics you've created on your artboards.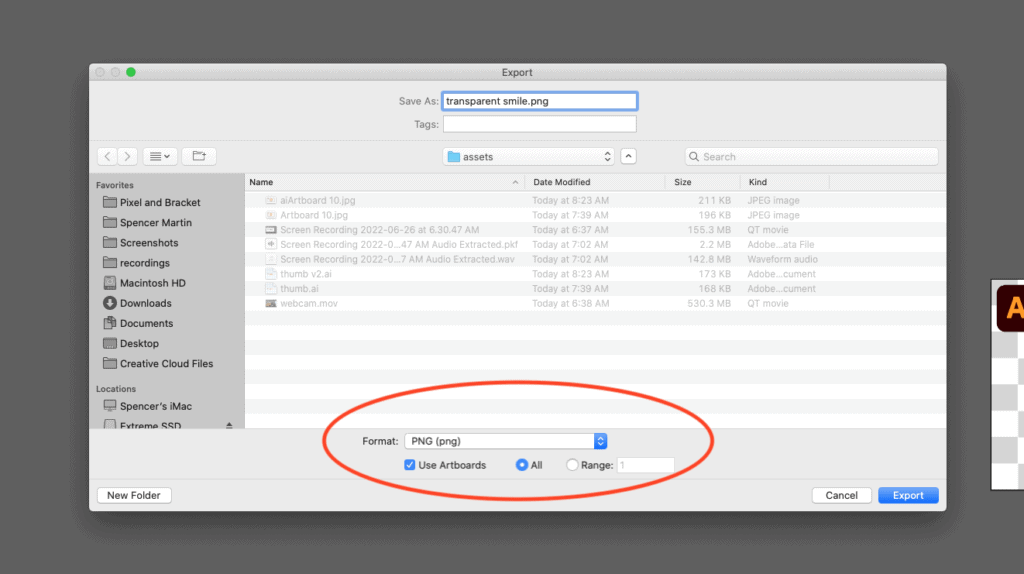 The file formats that can include a transparent background are PNG, SVG, PDF, AI, and EPS. The most common you'll use is PNG.
You do not want to export a JPG or JPEG. These images cannot include a transparent background. When exported, any transparency will turn into a white background.
Video: How to Make a Transparent Background in Illustrator
Check out my video tutorial for more step-by-step instructions on how to make your backgrounds transparent in Illustrator.
Conclusion
Learning how to view transparency is an important step in grasping the power of Illustrator. Using the export features, you can now make transparent backgrounds quickly and easily.
For more Illustrator tutorials, take a look at my Illustrator YouTube Channel.
Spencer Martin
Spencer is a graphic designer and content creator who creates educational tutorials. He graduated with honors from Ball State University and received a BFA in Visual Communication. Today he is the Director of Content for Pacers Gaming and runs Pixel & Bracket LLC, an educational resource for creators.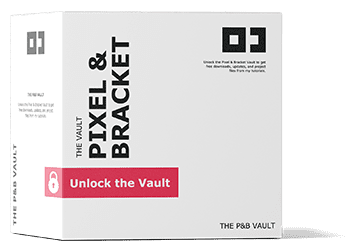 Access free downloads in the P&B Vault!
Unlock the Pixel & Bracket Vault to get free downloads, updates, and project files from my tutorials.
Unlock the Vault