How to Group Objects in Illustrator
By Spencer Martin | Updated: July 30, 2022
Learning how to group objects in Illustrator is one of the necessary functions of using the program. Ungrouping objects is just as important.
How to Group Objects in Illustrator
To group objects in Illustrator, select multiple objects, right-click on the selection, and choose Group.
To edit the objects inside a group, double-click on the group and you'll enter isolation mode. This allows you to make changes within the group of objects without ungrouping them.
For more beginner Illustrator tutorials, head over to my Illustrator YouTube Channel.
Spencer Martin
Spencer is a graphic designer and content creator who creates educational tutorials. He graduated with honors from Ball State University and received a BFA in Visual Communication. Today he is the Director of Content for Pacers Gaming and runs Pixel & Bracket LLC, an educational resource for creators.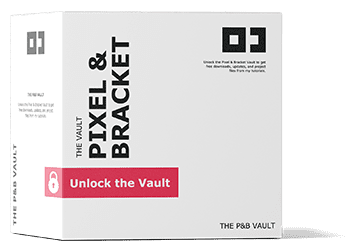 Access free downloads in the P&B Vault!
Unlock the Pixel & Bracket Vault to get free downloads, updates, and project files from my tutorials.
Unlock the Vault